How to Manage Inactive K12 Email Subscribers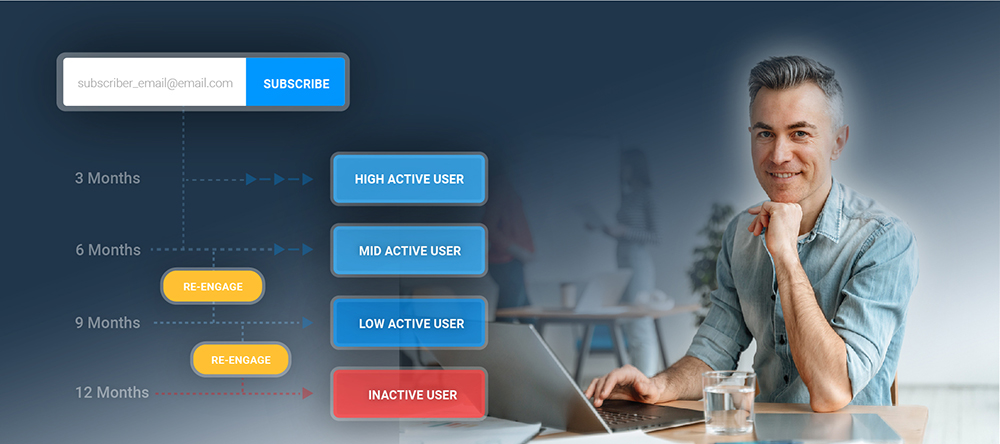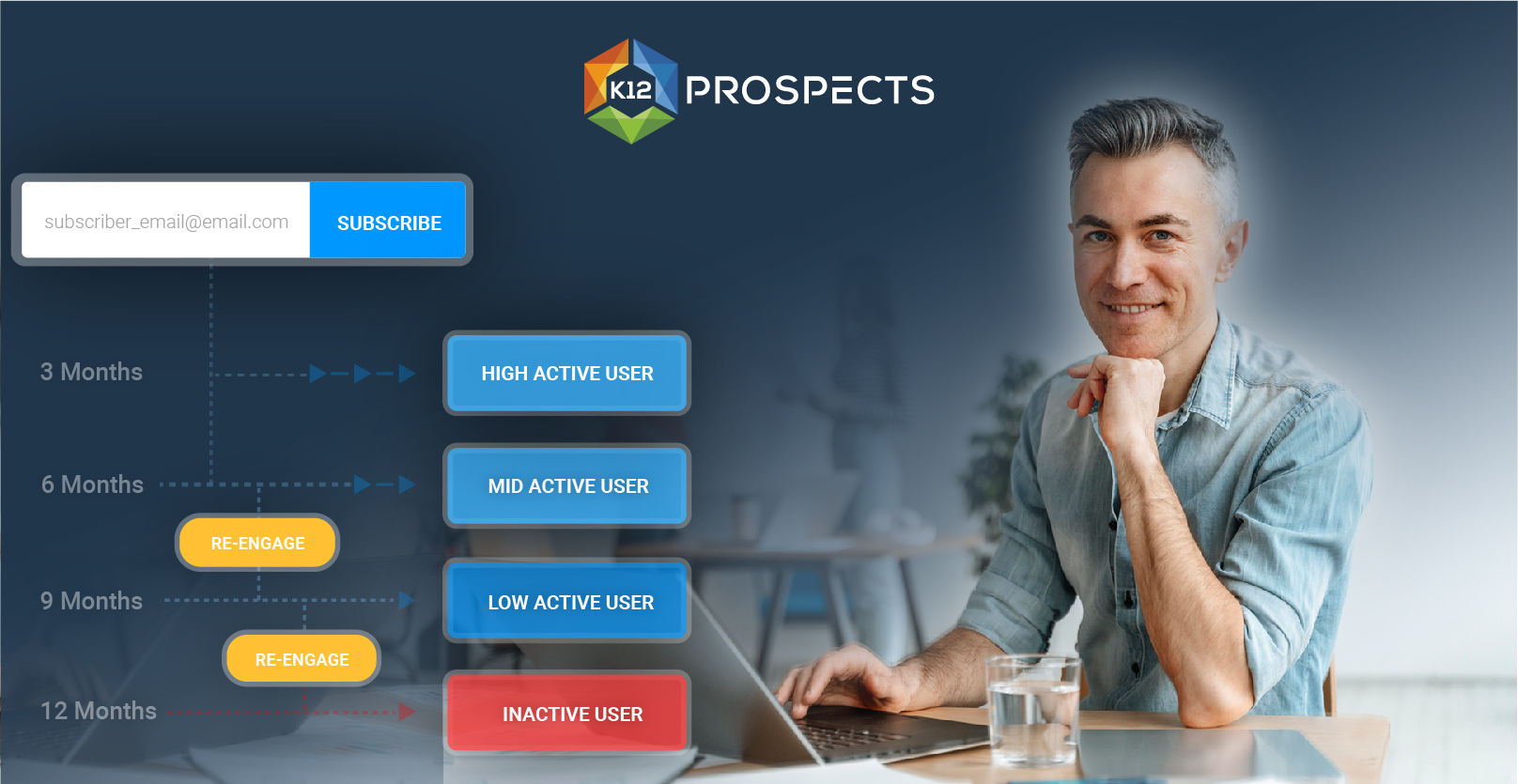 Managing your email list is an important part of being an email marketer. In the K12 space, it's normal for previously active users to become less active over time, especially at different parts of the school year. The way you manage these inactive K12 email subscribers makes all the difference. 
Creating a targeted strategy that re-engages these subscribers in your offerings and brand is the best way to keep your list healthy. While you don't want to risk your email metrics and deliverability on those who have no interest in your emails, these aren't a lost cause right away. In this guide, we'll share the different types of inactive K12 email subscribers as well as how to manage inactive users. 
What Is an Inactive Subscriber?
First, what exactly is an inactive email subscriber? This is anyone on your K12 email list who isn't engaging with your emails after a period of time. It's up to you how long you define this period and how you define engagement. Most consider an engagement as an email open or a click, but this depends on your email marketing tool and your goals. 
There are also different types of inactive email subscribers. They aren't all the same, so it's important to understand their key differences. As you'll see, some are more likely to re-engage than others. 
Never Active:

First, the least likely to re-engage is never active customers. These are users who have never engaged with your emails from the start. They never opened emails or clicked on anything. They're unlikely to be interested in receiving any messages in the future. 
Lapsed Customer:

A lapsed customer is one that no longer opens or clicks on emails, and they also aren't converting into long-term customers. That being said, they did open emails and interact with your brand in the past. While they might become less active in the future, they also could be re-engaged. 
Currently Inactive:

Lastly, currently inactive customers are still actively buying from your brand. While they aren't engaging with emails, they are still engaging with your brand.
Having never active customers on your email list long-term is bad news. These customers are unlikely to make a purchase in the future, and they're only negatively affecting your email metrics and deliverability. Similarly, it's a good idea to create a timeline for lapsed customers who are no longer engaging. Usually, this is a period of 6 months. After this point, any customers who have still failed to engage again aren't likely to in the future. 
Your Brand's Inactive Strategy
With that in mind, what should your brand do with inactive K12 subscribers? There is no one-size-fits-all. If you've struggled with spam filters and deliverability problems in the past, it's a good idea to only send emails to your engaging customers. Otherwise, you might be willing to nurture these inactive leads for longer. 
In general, pay close attention to your subscriber activity and metrics. Consider these questions below to guide your own brand strategy towards K12 email marketing:
Are you using a trusted, vetted K12 email list? 

Are your emails up-to-date and accurate?

How much of your email list engaged with your messages within the past few months?

Does your customer activity match your email activity?

Have you struggled with deliverability issues?
It's important to have a segmented, personalized email list to use for your K12 marketing efforts. If you're busy marketing to everyone with your message, nobody is really listening. Consider the distinct needs of your subscribers. For example, teachers respond to different content than administrators and vice versa. 
To engage lapsed or currently inactive customers, consider ways to give them greater value. This could be as simple as a special discount, exclusive offer, or asking for feedback. The average number of emails in an inbox is 200, so it's understandable for your messages to go unnoticed for a while. Create a K12 email strategy to attract more eyes to your content. 
Understand Inactive K12 Emails
Managing inactive emails doesn't have to be complicated. While some might discover it's time to delete these inactive emails to improve overall deliverability, that doesn't mean they're all a lost cause. In reality, there are many actionable ways to re-engage these users to draw them back into a brand. 
Now that you understand the different types of inactive K12 email users, you're ready to segment your list and create a real impact. As long as you're mindful of your audiences' needs, you're on the right track.