For over a decade of compiling K-12 school data, we are able to provide our experience and our greatest achievements to companies and small businesses that are in need of school email lists to reach principals, superintendents and other district personnel. Updated weekly, we create a new standard in school and district data quality, while being #1 in affordable pricing over any of our competitors.
Updated Weekly – Multi-Layer Validation
We use the latest algorithm and technology along with a team of dedicated people to bring you the freshest, most accurate data. We use a complex system for adding new contacts and tracking changes in schools.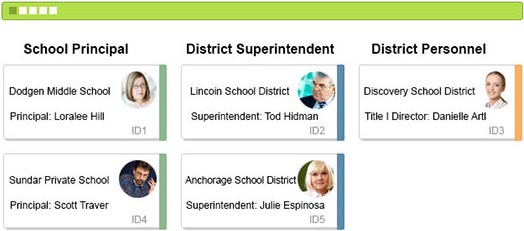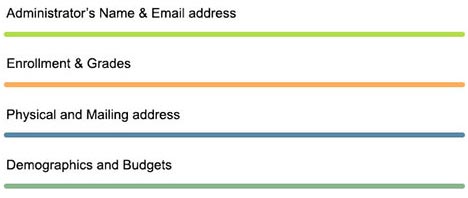 Email plus Detailed School Information
School principals, district superintendents or any other school/district personnel with demographics, budget power, mailing and phone information, ethnicity, Title I status and many more data points. See what is included in the list below.

Unlimited Use and No Additional File Export Fees
It is our priority to have great customer satisfaction. We do not set a minimum order requirement or limit you on the usage of the lists. All data is delivered in excel format with no extra file export fees.
K12Prospects offers unlimited use of email and other contact or statistical data.
The data is delivered as standard excel format .xls, .csv, or other excel formatting. With an advanced request, we can save the data to the formatting style of the customer's preference.
Customize requests are available for any title. If you need different states for school principals than superintendents or other district personnel our team can customize your order.
Don't just take our word for granted,
see what our customers have to say.
Janine Stange
"K12Prospects provides great customer service. I have had a great experience and response. Definitely will be using them again."

Christopher Romans
"K12Prospects data is great. Very comprehensive. I started to do them myself without any responses which is why I've turned to K12Prospects to do the email deployment."

Susan Armoni
" We have just downloaded the list purchased to help increase the number of schools across the country who know about us. The list is awesome. It has all the information one needs to contact principals using any method from phone to mail to email. The customer service is impeccable. I received return emails incredibly fast with accurate and friendly people. We are seriously considering cancelling some other services and expanding our work with K12Prospects. Less expensive, more hands on help. "