Colleges and Universities Email Data
Giving you the simplest way to segment over 800,000 high-quality email contacts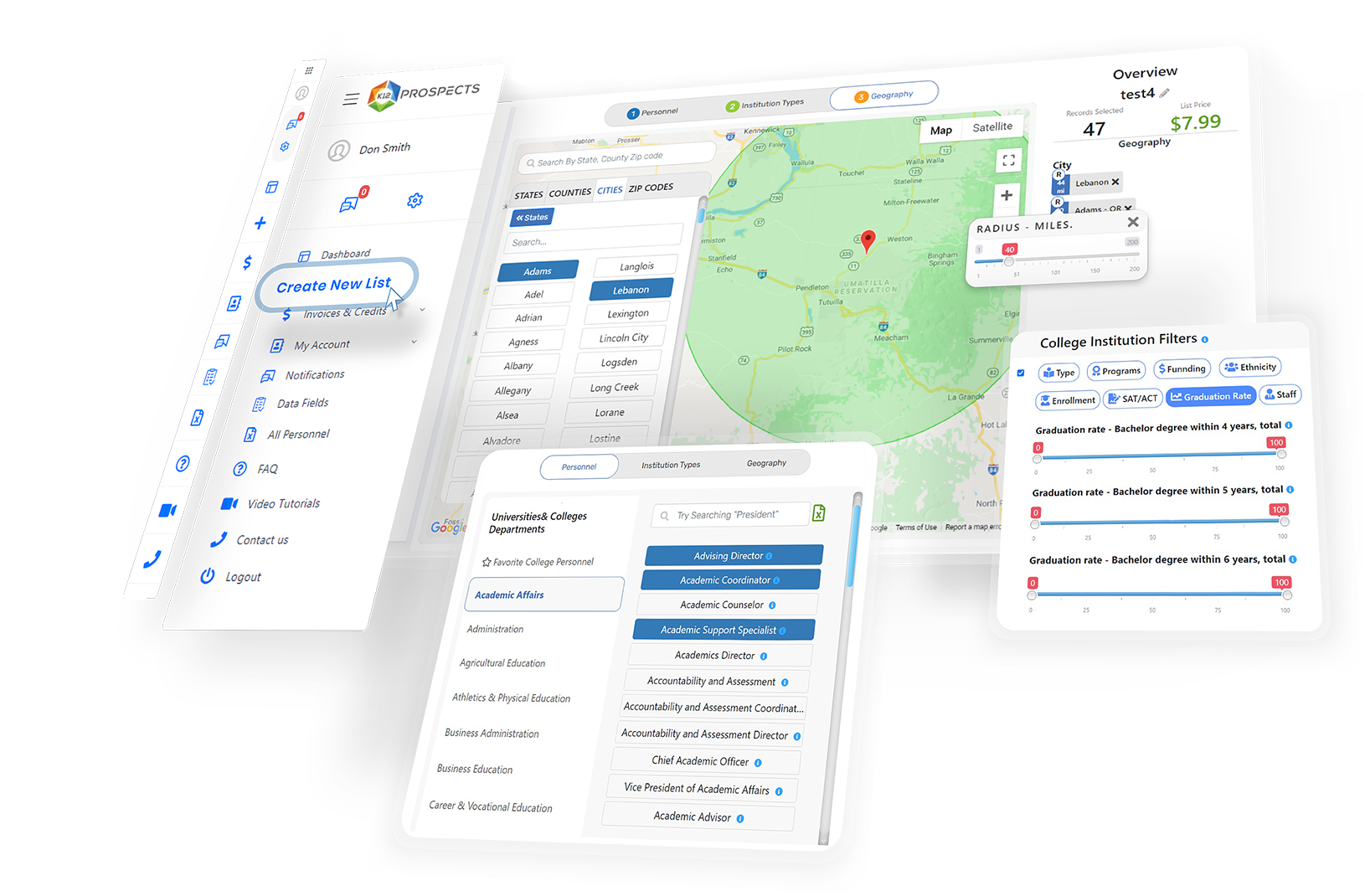 College and University Email Leads
Create higher education email lists in minutes and download them in seconds. Precisely identify and segment college and university personnel and create high quality college email lists for your marketing and sales team.
K12 Prospects compiles and updates all K-12 and Higher education data every week so you can always have the freshest data available. Try our platform and see why we are better than anybody on the market.
Higher Education - Colleges & Universities Personnel
With over 450 college and universities job titles our online platform allows you to search and filter by department or browse our higher education personnel so you can create highly targeted email lists and acquire only the college leads you need.
Our platform instantly gives you the number of email leads and pricing for your selections, and allows you to change and modify your college email list at any time.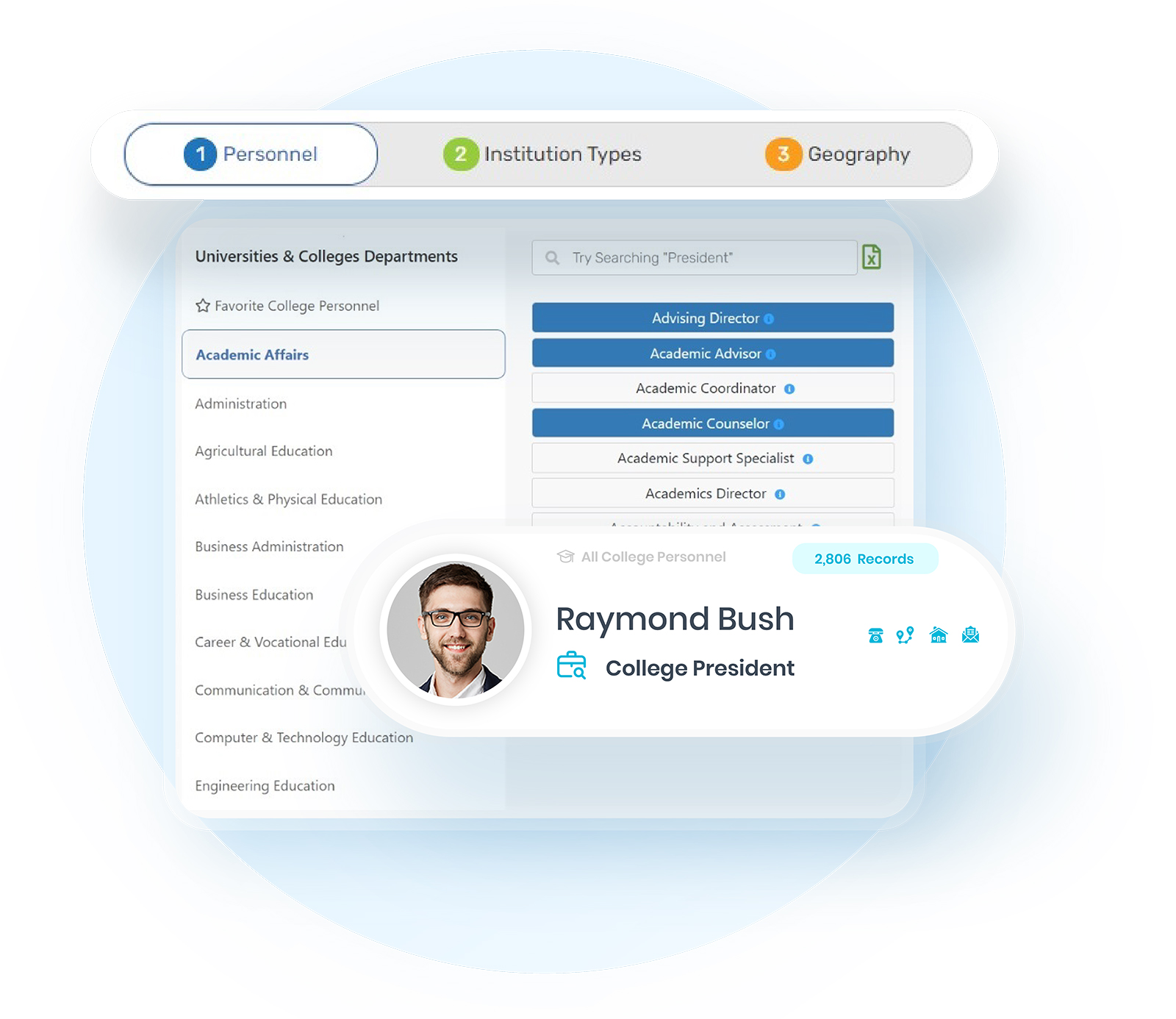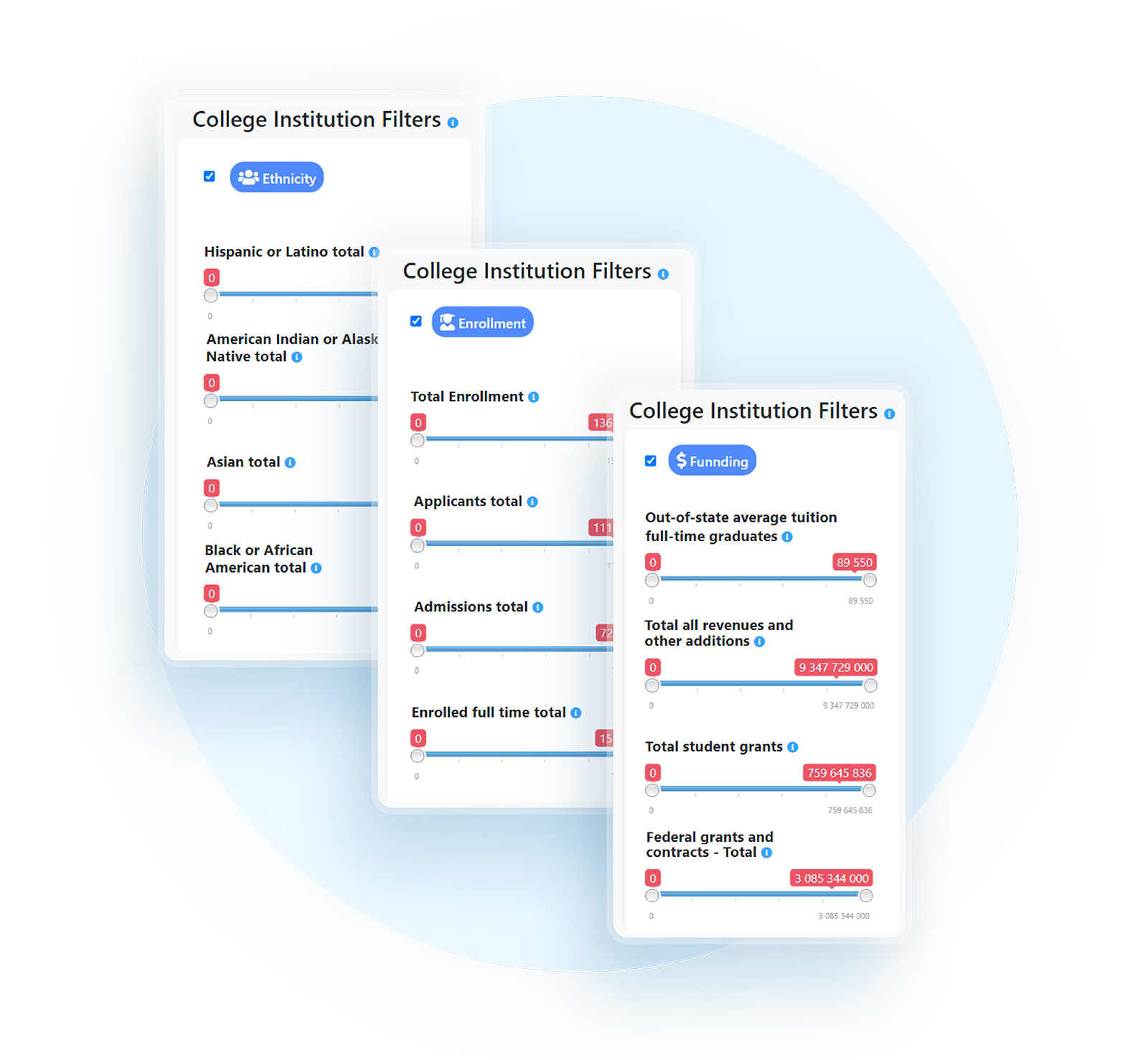 Colleges and Universities Filters
Lets make your targeting even more precise by using over 100 filters to narrow your higher education email list to the most valuable universities and college leads you need. Filter by institution types of community college or 4 year university, college and university programs, funding, enrollments, ethnicity and graduation rates.
Targeting and Segmentation of Higher Education Institutions
See why we are the best on the market. Our targeting features allow you to work with laser precision and segment your college and university email lists to perfection. Create leads by state, county, city and even narrow them down to zip codes just with one click.
Instantly search for desired location in our search box or create higher education lists based on 5 – 200 miles radius on any zip code or city. It is so easy that you will fall in love with our platform.