Hard Bounce vs. Soft Bounce: What Do They Mean in K12 Email Marketing?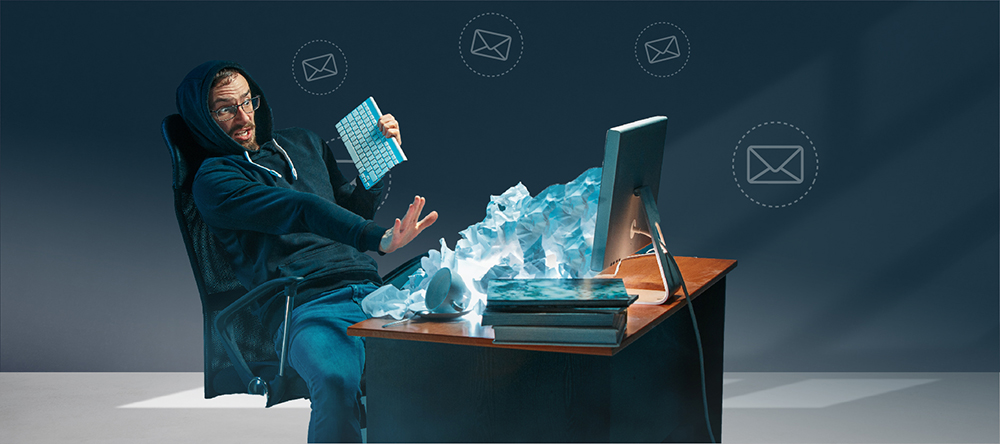 In the email marketing world, there are a lot of different terms and phrases to keep track of. Along with the most important metrics, one of the best identifiers of email deliverability is the bounce. Essentially, when you get an email that can't be sent (ie. 'return to sender'), this is a bounced email. However, did you know there are differences between a hard bounce vs. soft bounce?
While you'll hear both hard bounce and soft bounce used interchangeably, these terms have very distinct meanings in K12 email marketing. Understanding these differences impacts your overall K12 email marketing strategy. Like all things, it's important to know the basics if you want to maintain a healthy, active email list. Keep reading to learn the difference between hard bounce vs. soft bounce and what they mean in the K12 email space. 
What Is a Hard Bounce in Email Marketing?
When you send an email and you get a hard bounce, what does this mean? This is a permanent bounce. This means the email will never be received by this specific email address. This is usually caused by an error. The most common errors are:
The email doesn't exist

The email has a typo

The address has been deactivated 

You've been blocked
The good news is most email service providers (ESPs) remove hard bounces for you. For example, if you're emailing a teacher who no longer works at a specific school, it's very likely their email has been deactivated permanently. This isn't an address you want to keep on your email list because it impacts your overall metrics. 
As part of basic list hygiene practices, it's a good idea to remove any hard bounces after the email failed to be delivered several times. You don't want to keep sending emails to these wrong addresses. Instead of deleting them from your list, first check if there's a common typo (@gmil.com vs. @gmail.com) or misspelling. If not, deactivate it or add it to a suppression list. This ensures you don't accidentally send something to this email again in the future. 
What Is a Soft Bounce in Email Marketing?
With that definition in mind, what is a soft bounce? This is a temporary bounce. While you couldn't deliver your current message, you might be able to successfully deliver a message in the future. This kind of bounce is a bit trickier, and many marketers mistake it with a hard bounce. Why does this happen? There are a few possible reasons:
You've been put on an email client blocklist

The recipient's mailbox is full

The email address is temporarily suspended

There's a mail server outage

Your emails have been marked as spam
In most cases, these things resolve on their own. For example, if a specific administrator has a full inbox, they'll likely clear these in time and have the ability to receive new messages again. However, after several soft bounces, it might be worth treating these the same as a hard bounce. Most marketers say after 3 soft bounces, consider this email no longer deliverable. 
A soft bounce is also a good reason to check your email deliverability. Are your emails accidentally being marked as spam? Are you using words that are commonly flagged as malicious? These things can impact your ability to appear in your recipients' inboxes in the first place. Keeping a close eye on both hard and soft bounces is an important part of managing the health of your email list. 
Is Your K12 Email List Up-to-Date?
Ultimately, it's up to you as the marketer to stay up-to-date on your K12 email marketing list. Whether you notice a hard or soft bounce, both of these metrics are an opportunity to take a closer look at the health of your list. 
If you continue to send emails to bounced addresses, this sends the wrong signal to internet service providers (ISPs). Not only might they assume you're spam, but you're negatively affecting your own metrics. Get in the habit of checking your email bounce status regularly. This should be on a weekly or monthly basis, depending on how many messages you send your subscribers. 
Remember, it's always better to have a smaller, engaged email list than to send thousands of messages that don't appear in inboxes. Each message has value, so you don't want to doom them to the inbox graveyard. Understanding the difference between hard bounce vs. soft bounce is the first step in understanding email list hygiene.