These Words Are Sending Your K12 Marketing Emails to Spam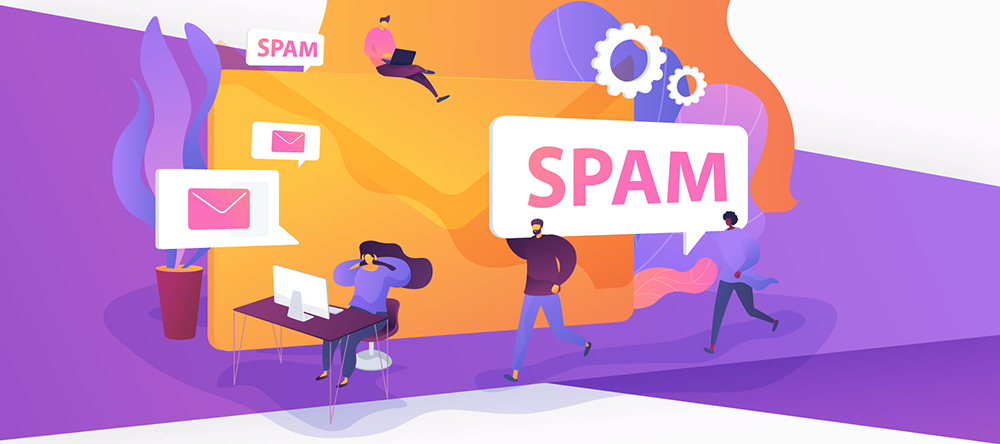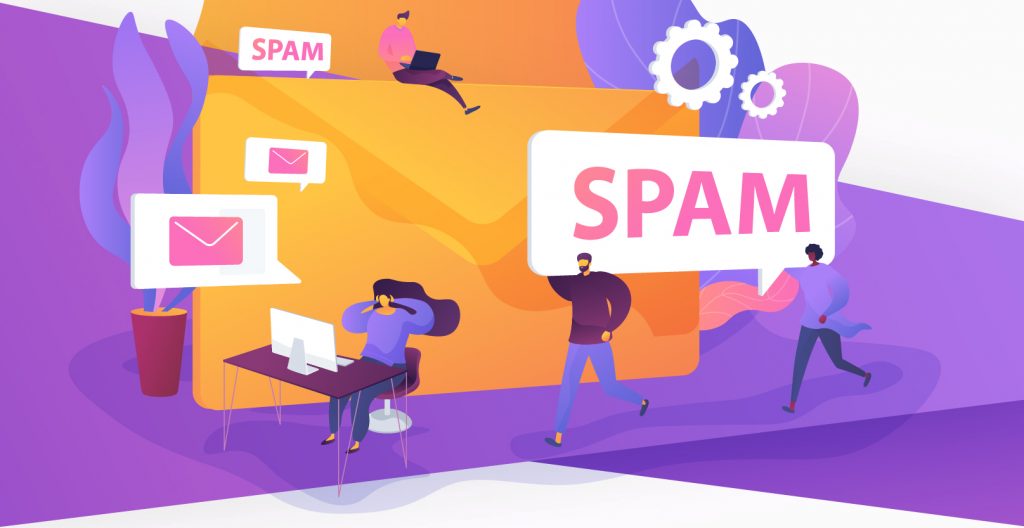 When it comes to email marketing, there are a lot of things you have to balance. From ensuring you're sending emails that are relevant to your audience to boost leads, it's easy to overlook things like email deliverability. 
In reality, deliverability has never been more important. It's reported that 45% of all emails are spam. If you're not careful, email providers might count your K12 marketing messages within this number.
Though you know your emails are trustworthy, the dreaded spam folder is more common than you think. When marketing to school leaders and administrators, it's especially important to keep your emails strictly in your recipients inbox. 
These emails can end up marked as spam for a number of reasons, but the most common is by using words that are considered likely to be spam. Here are the words that might be sending your K12 marketing emails right to spam. 
Why Can Words Trigger the Spam Folder?
Email deliverability is a complex issue, and email providers are cracking down on spammers. While they're really good at what they do, they still make mistakes. They use algorithms to determine what emails are "good" vs. "bad," and this algorithm relies heavily on noticing certain words. 
Spam words aren't inherently bad, but they're determined to be associated more commonly with spam emails. This means even if you're sending a perfectly legitimate email, the wrong words might still send your message to the dreaded email junk graveyard. 
While spam words are most commonly found in the subject line, they can appear anywhere in the email. If you're not careful when it comes to these words below, your K12 marketing emails might be the victim of a spam filter.
What Words Do Spam Filters Look For?
What words should you steer clear from? While most of these are obvious, some might surprise you. This is why it's essential to run through an email pre-send checklist and ensure your K12 marketing messaging is always targeted for your specific audience. 
These words below are a trigger for spam filters, so be careful with your wording in your next marketing campaign. 
1. "Dear friend" or "hi"
While "dear friend" or a simple "hi" might seem like a harmless greeting, it's a sign that this isn't a personalized email. This shows email providers that this person/company doesn't know you, and it's a red flag. 
Instead, create a personalized email campaign. This is more likely to catch your recipient's attention, plus it just looks better. Most email marketing software gives you the ability to personalize this greeting with the individual's name, so take advantage of this. 
2. "Free"
Who doesn't love a good deal? In the K12 marketing space, the word "free" can be a huge red flag. While you can use this word once or twice in your email, it's a good idea to keep it to a minimum. 
While you might have a free offer, use the word sparingly just in case. Similarly, avoid "risk-free" or similar terms that seem too good to be true.
3. Re: or Fwd: 
This one is tricky since you usually see "Re:" and "Fwd:" as email responses. In reality, these are commonly used by spammers to trick people into opening their emails. 
Unless you're actually responding to a conversation or forwarding something, don't use these abbreviations. This is a dishonest way to lure people into opening emails, and it'll negatively impact your open rate. 
4. "Click here"
"Click here" is a call-to-action you'll want to avoid at all costs. This is a huge red flag phrase that's now associated mostly with scammers trying to get users to visit a malicious webpage. 
Instead, use a more targeted call-to-action. Something like "read more," "subscribe," or "schedule an appointment" is much more effective with school officials. 
5. "Guarantee"
Last but not least, steer clear of the word "guarantee." No matter how good your offer is, there are no real guarantees. Results will always vary, and you shouldn't be making any large claims in emails. 
To avoid being seen as false advertising, keep "guarantee" out of your K12 email marketing. Not only could this pose a risk to your reputation, but it's likely to get caught in an email filter. 
Send Stronger K12 Marketing Emails
All of the words above might seem common, but they're used to weed out real, authentic emails from scammers. In the K12 world, your email reputation is everything. School systems don't take spam lightly. The better equipped you are to get around these filters, the more recipients will see your message. 
Sending strong marketing emails is about more than just your message. You also want to be mindful of your wording and email deliverability. Luckily, it doesn't have to be complicated.