How to Create a Re-Engagement K-12 Email Campaign That Converts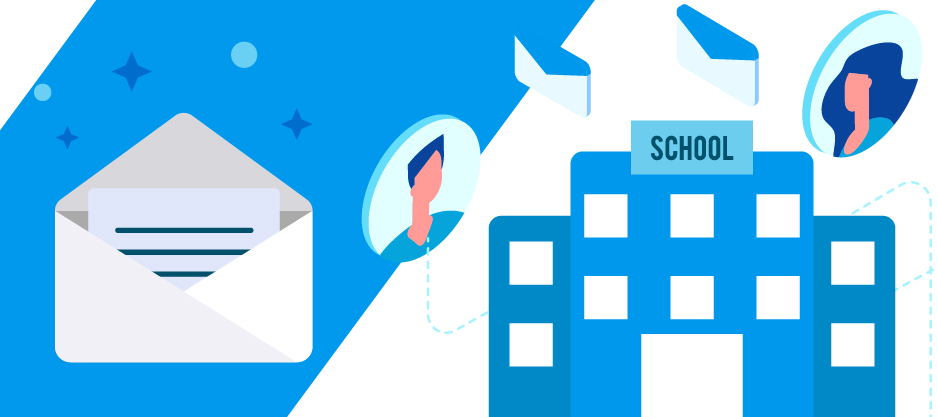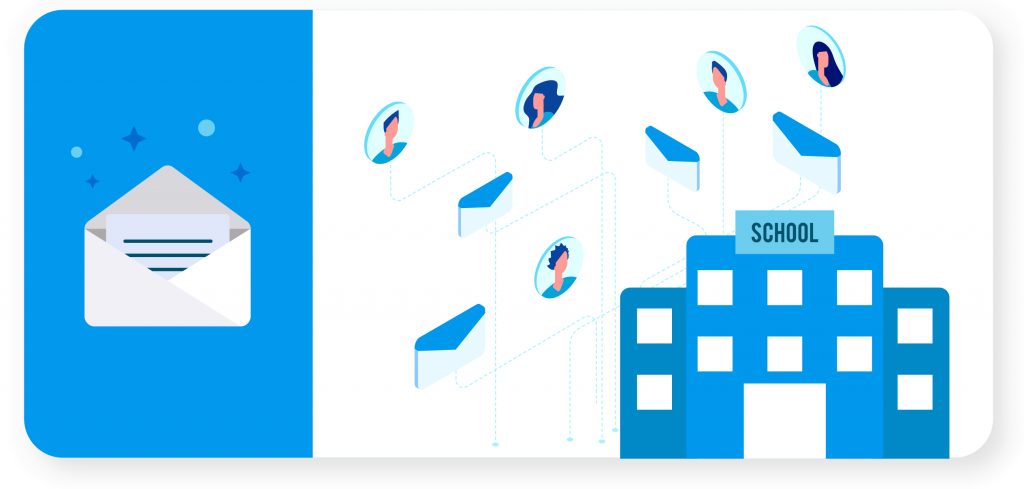 A large email list is every marketer's dream, especially in the world of K-12 marketing where contacts mean everything. However, these email contacts are only the first step. If your emails don't have high engagement rates, it's time for a change. 
Luckily, all hope isn't lost. This just means it's time for a re-engagement initiative to bring back those inactive subscribers. In this guide, we'll explain the best way to create a re-engagement campaign for your K-12 marketing initiatives that result in active contacts.
What Is a Re-Engagement Email?
A re-engagement email is what it sounds like. It's an email message that's designed specifically to engage subscribers who haven't been opening your messages or taking any actions. There are a number of reasons these things happen to even the healthiest of email lists:
You're sending too many emails

Your subject links aren't enticing

Your emails aren't mobile-responsive

Your emails aren't

delivering properly

Your content isn't relevant to their interests
Ultimately, you can sum this up to mean your emails aren't meeting your contact's needs. In the world of K-12, this could mean they'll move on to a company that's a better fit for their school, yearly budget, or might just have caught their attention first. That's why ensuring your emails hit their mark with your re-engagement campaign is a must. 
Before Sending Your K-12 Re-Engagement Email
Before we begin discussing the individual emails, let's talk about what you should consider first. Don't begin writing your email until you do these steps below. 
Identify inactive readers –

First, look for your least

active readers

. These are generally anyone on your list who hasn't opened any of your emails in several months. Your email management platform should help you create a key list of inactive readers. 
Create a frequency timeline –

Next, decide how often and the

best time to send your re-engagement emails

. Again, this is a precious balance. You need to be careful not to bombard them with too much at once. Most re-engagement campaigns include a 4-email sequence. 
Personalize –

Ensure your emails are personalized before sending, so research best practices when it comes to email personalization. 
Have a testing strategy –

Last but not least, make sure you have a way to test your emails before sending. If you send your new campaign to everyone at once, you risk making a mistake. Testing your copy, subject, and call-to-action with a smaller list first is a good idea. 
The Best Types of Re-Engagement Emails for K-12
It's time to create your email. The goal is to provide values to your users and give them an offer they can't refuse. You might also need to break the ice since they haven't interacted with your content in a while. 
Use this as an opportunity to re-introduce yourself, explain your best offer, and call readers to action. Here are the most common types of re-engagement emails that work for the K-12 market. 
1. Reminder
One of the most common types of emails is also an effective way to break the ice: reminder emails. It's called a reminder email since it reminds users how they got on your list as well as the benefits of engaging with your emails. 
Introduce yourself briefly, and share what your company does. What type of emails will you send in the future? Is there a way for users to update their email preferences? This type of message makes it easy for users to stay in control.
2. Your Best Offer
Sometimes you need to give users an incentive. You can think of this as winning them back. In the K-12 market, school leaders and administrators simply don't have the time to read numerous emails. They might just be looking for the best deal, and now is your chance to get their attention. 
Offering a discount, upgraded product, or even just a free download can go a long way towards improving your reputation with the user. Make sure the offer is so good they can't refuse. 
3. Guilt
Last but not least, don't be afraid to lay on the guilt. However, tread carefully. You want to be sentimental but not overbearing. Letting users know that you've taken the hint and you'll be removing them from your list could be just what they need to take action. 
The key here is to make it as easy and compelling as possible to continue with your email list. With a strong call-to-action and a personalized message, this approach is very powerful.
Strengthen Your Email List
Every marketer wants the best email list possible. Making sure your users are engaged and active is part of doing just that. While the first step is always to source high-quality, authentic emails, the next step is to keep them interested. 
The reality is that not all of your email readers will stay with you together. Yet, you can still take action by running a re-engagement campaign to retain prospective K-12 contacts.
---