How to Show Your K12 Email Subscribers Love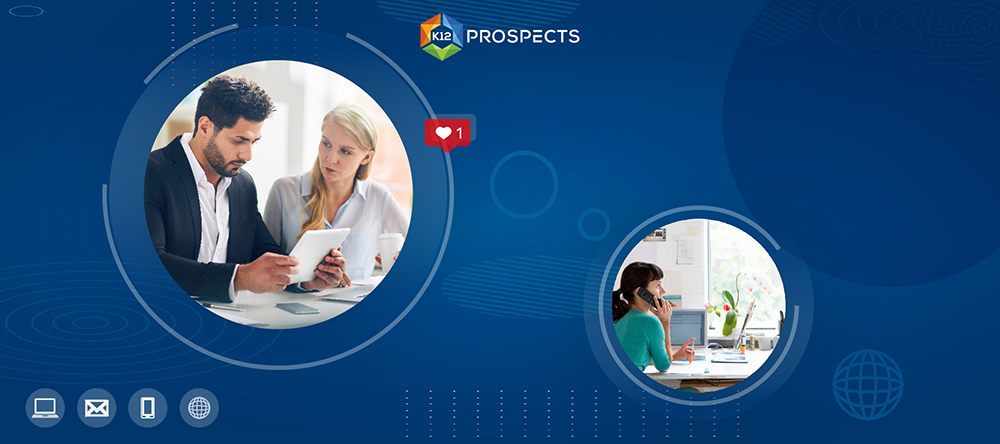 How often do you show your users that you appreciate them? Taking the time to really nurture these relationships makes all of the difference. Saying "thank you" might sound simple, but it shows your email subscribers that you value them. 
Let's face it: K12 teachers, administrators, and leaders are busy. These professionals lead busy schedules, and you need to make sure they pay attention to your messages. While K12 email marketing is a powerful tool, it's not a one-way street. Take the time to thank your audience regularly to continue building a strong relationship. 
Subscriber appreciation emails are a way to show your gratefulness when it matters most. However, you need to be mindful of how you say "thank you" to avoid coming across in the wrong way. Here's how to show your K12 subscribers that you care.
Appreciation Email Dos and Don'ts
First, let's build a strong foundation with dos and don'ts. It might sound straightforward to send an appreciation email with a simple "thank you" and call it the day. In reality, there are several things to keep in mind before you hit send. 
Do

share your customer's perspectives, feedback, and experiences. 
Do

highlight relevant milestones that are meaningful to K12 personnel
Do

provide special discounts and freebies for your customers. 
Don't

forget to send something actionable or valuable. 
Don't

only focus on your company and forget your customers. 
K12 teachers and administrators have busy inboxes already. If you want to stand out, you need to be offering something valuable for your users. As well-intentioned as you might be, a "thank you," isn't usually enough content on its own. 
As long as you're mindful of these dos and don'ts above, you're on the right track. Remember, value is the most important thing you can offer in each and every email.
Personalize Your Emails
Email personalization is a highly effective way to drive engagement. If you're trying to improve your open rate, you can't overlook personalization. Adding personalization to the subject line is a great first step. 
For example, which looks most appealing to you? The subject line "Thank you for supporting us!" or "Thanks, Jane! We couldn't do it without you." As you might have guessed, the second one is a lot more engaging and eye-catching. 
The proof is in the research. Personalized emails have a 6x higher transactional rate. Though simple, this makes a large difference in your appreciation emails. 
Choose the Right Time
In addition to personalizing each email, you also need to pay close attention to K12 email timing. This is especially true when emailing K12 personnel. These are busy professionals, and holidays and school breaks are a hectic time for doing normal things, let alone checking emails. 
While you might want to email someone before a busy holiday, this might not be the right move. Holidays are when inboxes are already filled to the brim, and your message isn't likely to hit its mark. 
Instead, be mindful enough to find a time when people are engaging with their email inbox. Consider the school calendar to send your email at a relevant time when you'll see the results you want. 
Be Genuine and Authentic
When saying "Thank you," focus on being real and authentic. Nobody wants to feel like a number in an email marketing list. They want to feel understood and appreciated. Being interactive with your emails is a great way to share something fun and different with your audience. 
How can you say thanks? Here are some unique ideas:
Share a personal video of your team saying thanks

Highlight a customer's success story

Include screenshots of customer feedback 

Write about your mission and purpose
These are out-of-the-box ideas that transform your emails from just a message into something truly meaningful. 
Offer Something Valuable
Last but not least, make sure there's something worthwhile in your emails that's worth discovering. You don't want your marketing strategy to be all about you. You can offer anything that you think will be useful to school personnel. 
Things like coupons, discounts, special events, contests, or free high-value content are all worthwhile. With this in mind, keep the ask as small as possible. This is a thank you, after all. Your audience won't want to jump through hoops to get whatever your offering. 
Build Appreciation Into Your Strategy
Appreciation emails should have a strong place within your K12 personnel marketing strategy. This not only shows you're a brand led by humans, but it also offers you a chance to stand out when it matters most. 
In the K12 space, you need to be a stand-out player that rewards your best subscribers. This means taking time every once in a while to show love to your K12 personnel subscribers. Never underestimate the power of "Thank you!" They are magic words, after all.