How to Adjust Your K12 Email Marketing During Times of Disruption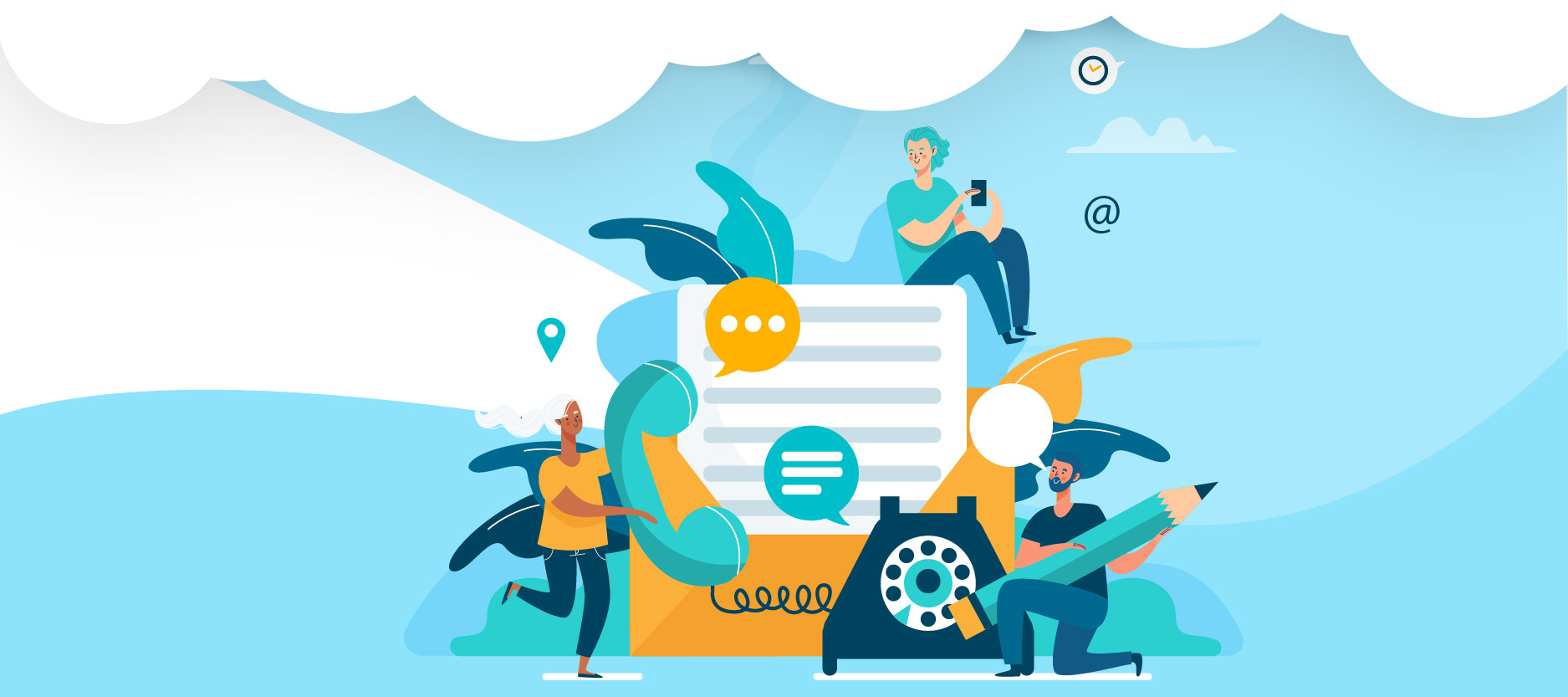 In the best of times, your email marketing is easy to automate. Once you have your K12 email marketing plan prepared, it's easy to set it and let it run without too much worry. However, sometimes things happen that are out of our control. 
National emergencies, terrorist attacks, and pandemics catch us off guard, shutting down business as we know it. While everyone is affected, this is especially true for schools. 
While most brands have some type of plan for sending crisis messaging, it usually stops here. What happens when these changes continue into the foreseeable future? How do you respond in a way that boosts your brand and is mindful of any sensitivities? Having a strategy in place in advance is the best way to navigate this situation with grace. Let's talk about some ways K12 marketers should adjust their messaging and email strategy after a major disruption.  
1. Stop Automated Messages
The first thing to do as soon as something happens is to halt all automated messages. This includes automated and scheduled campaigns. If you have several, start with the highest volume campaigns first. 
Even if you don't think anything in these messages could be insensitive to K12 professionals, take a closer look. Give thought to the content of each email to make sure everything is mindful of the current climate. Here are some things to consider:
Cancellations –

Have any events or programs been canceled?

Closures –

Make sure any automated messages reflect current closures.

Logistics –

Some logistical things like shipping or customer service are paused temporarily or indefinitely after a disruption. 
2. Avoid Re-Engagement Campaigns (Temporarily)
While looking at your automated messages, pay particular attention to any emails that attempt to re-engage with users. Those who aren't already interacting with your messages are unlikely to start now, especially if they've been personally affected by the crisis or event. 
The tone of a re-engagement campaign could be difficult to gauge. You don't want to come off as insensitive or uninformed. If you're not sure whether it's the right time to send a re-engagement email, it probably isn't. 
3. Adjust to Your Customers' Needs
Remember that people are usually focused on themselves after an emergency or disruption. You need to be strategic with how you rethink your customers' needs during this time.
Pain points for K12 professionals are very different during times of crisis than during "normal" times. For example, school officials might be looking for ways to adjust to temporary online classes. They're no longer worried about classroom equipment since the focus completely shifted. 
Ask yourself these questions about how to fit your audiences new needs:
How is your target K12 audience personally affected by today's changes?

Has the budget changed for your target schools or systems?

What challenges do school leaders have during this new disruption?

Are government interventions or changes affecting the ways schools operate?

What is the best way to get in touch with these leaders currently?
It pays to be empathetic. You want to serve the needs of your audience, not profit from their struggles. Consider how your target market feels. How can you help during this time of uncertainty?
4. Solve New Problems
Start solving these new problems. The K12 businesses that adjust quickly are the ones that stand to grow during these times of change. Disruption won't last forever. Even if you're limited in steps you can take right now, create strong plans for the future. 
You might need to change your target demographics. You might need to adjust your key performance indicators, goals, or campaigns altogether. Change is sometimes necessary, so don't shy away from it. 
The worst thing you could do is refuse to adjust. After a disruption, we're living in a new reality. The messaging of the past isn't guaranteed to work moving forward. That's okay. Adapt your tone to be sensitive to today's challenges. Let your K12 audience know that you're in this with them and that you're here to help. 
5. Repurpose Existing Strategies
You don't need to throw your existing email campaigns out the window. These messages can be adapted, as we mentioned above, to fit today's needs. Now that you know what school leaders want, you're ready to adjust. 
Consider the COVID-19 pandemic. School systems are scrambling to find ways to adapt to online learning. While educational software might have previously marketed themselves as a great tool for teachers to use one-on-one with students, they can adapt these messages to fit today's reality. For example, they might explore how their product helps remote classrooms stay productive.
Follow these steps:
Slow down –

This is the time to be intentional and considerate of your tone. 

Avoid excessive self-promotion –

Address what

you

can do for your audience, not the other way around.

Repurpose –

Is there any existing content you have that can be repurposed?

Engage –

Get creative to engage your audience by addressing their pain points. 

Learn –

Learn and adjust as you go. 
Are You Prepared for Anything?
Since we can't predict the future, we have to take steps to prepare our marketing strategy today. In times of change and disruption, pause and take a closer look at your current email strategy. Stay aware and light on your feet. 
If you're using a high-quality K12 email list, you want to ensure you're being mindful of your tone and messaging. Follow these steps above to stay ready for anything. Though uncertainty is intimidating, it doesn't have to be impossible.