Subject line length when sending to districts administrators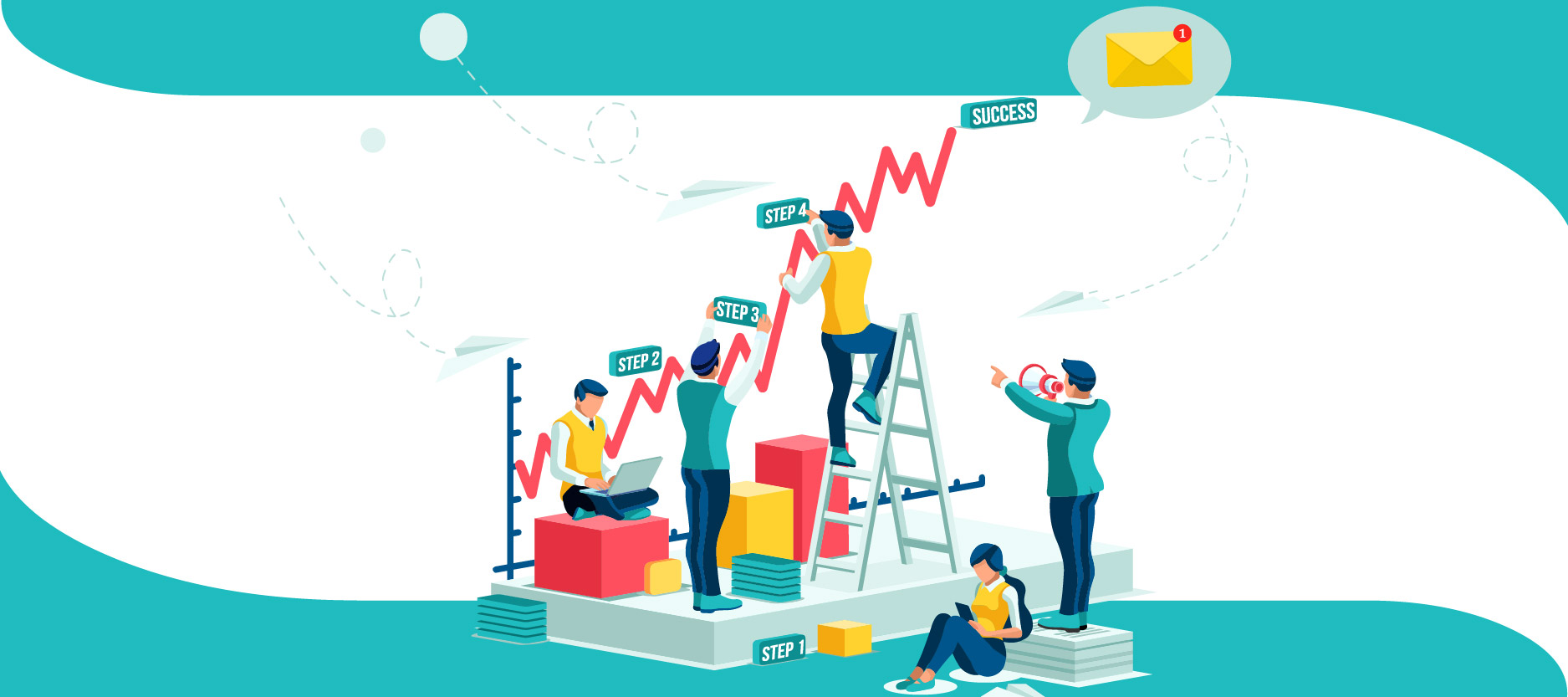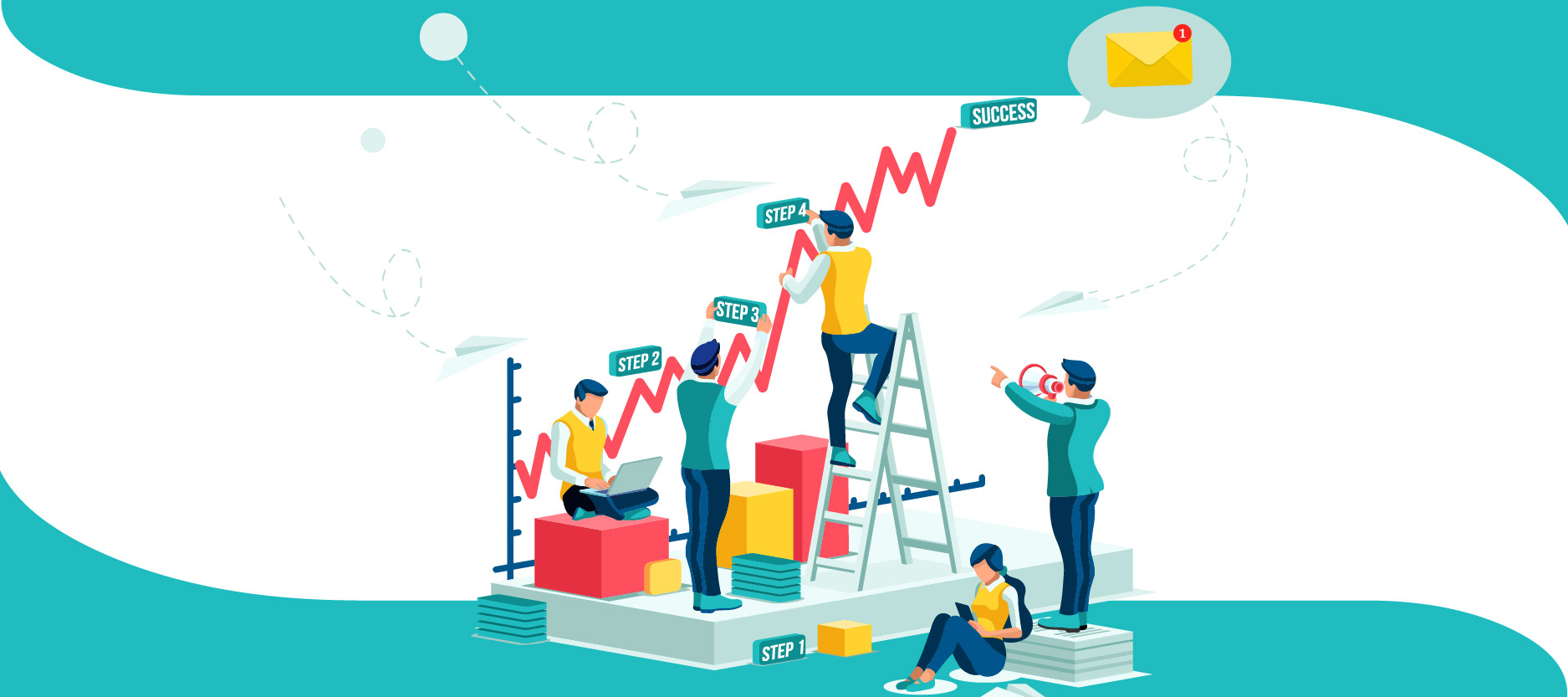 Think of an occasion when you were intrigued to open an email. What were some factors that triggered you to open the email? The subject line was definitely one of the most significant factors.
Many individuals argue that more time should be spent on the subject line than the body of the email. Although that might seem very dramatic, nailing your subject line really does pay off.
Spending time on the perfect subject line will lead to more open emails, therefore leading to a high open rate. A high open rate is very likely to create new business and increase revenue.
1. Keep your subject lines short!
Let's be honest. We like to cut down our "emails" time as much as we can. Most people are not likely to be interesting in reading long and useless subject lines. Long subject lines will have your email be deleted and unread!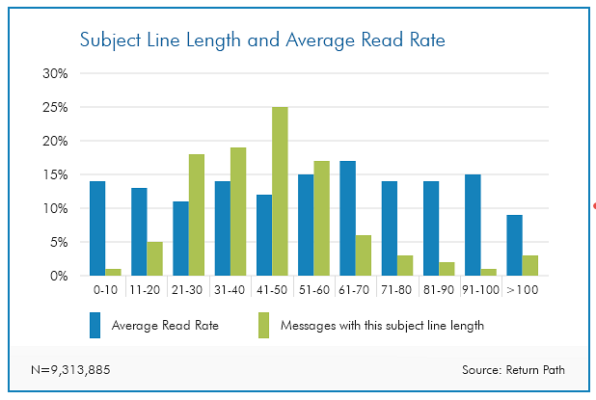 According to Return Path where the analyzed over 9 million emails, it is proven that shorter subject lines are more likely to get opened and read. As we can see, the most common subject lines range from 41-50 characters. This is the most common practice in subject lines due to email readers and browsers cutting off subject lines that go beyond this length. However, the highest read rate is seen in those subject lines that range from 61-70 (17% the highest read rate).
On the other hand, mobile devices limit subject lines even more. In portrait mode, the amount of characters displayed in a subject line significantly decreases. For example, using the Galaxy s6, the email reader only displays 33 characters. Although 33 characters is limiting, it's still a very important factor to increasing read rates.
Therefore, if you have a lengthier subject line, you can test it but short subject lines receive better results overall!
2. Personalization is key!
It is essential to personalize marketing emails. The reader will feel a direct relationship when they feel like you are talking directly to them. Personalization of an email is proven to increase transaction rates and revenue. But not only that, Experian proved that personalized promotional emails had:
29% higher unique open rates
41% increased unique click rates
Personalization email campaigns doubled in transaction rates compared to non-personalized emails.
Experian's research also concluded:
26% higher unique rates resulted from personalized subject lines
Companies received higher revenue from personalized subject lines
Tips on personalizing emails:
Add first and last name

Although many other companies add the targets name, it's definitely the first step in personalizing an email for a specific recipient.
Change small details

Change several details in the subject line that are relevant to the recipient's location. Details to take in consideration are:

State
District Name
School Name
School/District employee title/position (Principal Smith or Superintendent John)
Consumers Action

What are the recipient's favorite products?
What features do they have yet to try?
Has the recipient purchased something from your website before? If so, use this information to market new products.
3. Don't add misleading topics in your subject line!
Although the subject line is the most important piece of your email it should not be misleading. The subject line sets a certain level of expectation for the rest of the content in the email. Readers do not enjoy bait-and-switch.
If you use the bait-and-switch method, readers are not likely to re-open emails in the future. In addition, if you use bait-and-switch and add misleading information, it is possible that they will send you to spam. It is critical to use subject lines to get a message across efficiently without adding any misleading information. Furthermore, do not misuse RE: or FW: to trick the recipient into thinking they were a former customer.
4. Send to quality leads
Having amazing and intriguing subject lines is crucial to increasing your open rate. However, it is a waste of time and effort when quality emails are sent to not-updated lists of school principals and superintendents. Your IP reputation will decrease and emails will get sent directly to spam when emails are sent to old lists of school administrators.