7 Ways to Use Emojis in K12 Marketing Emails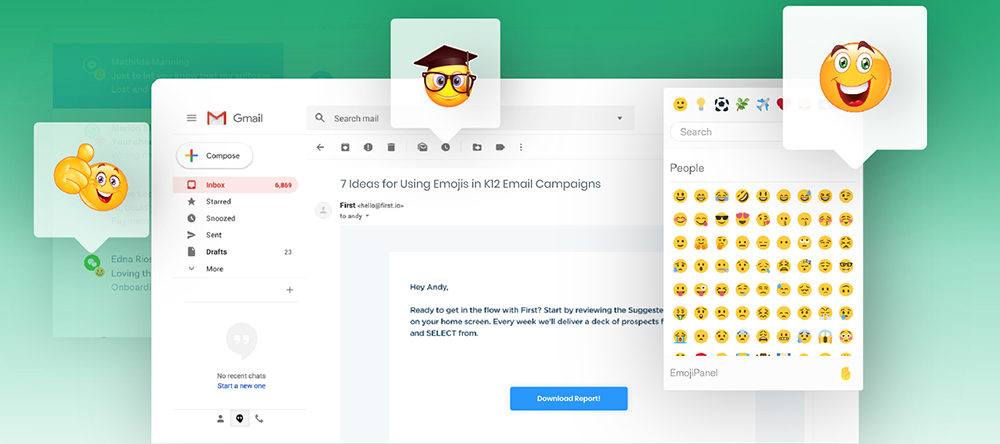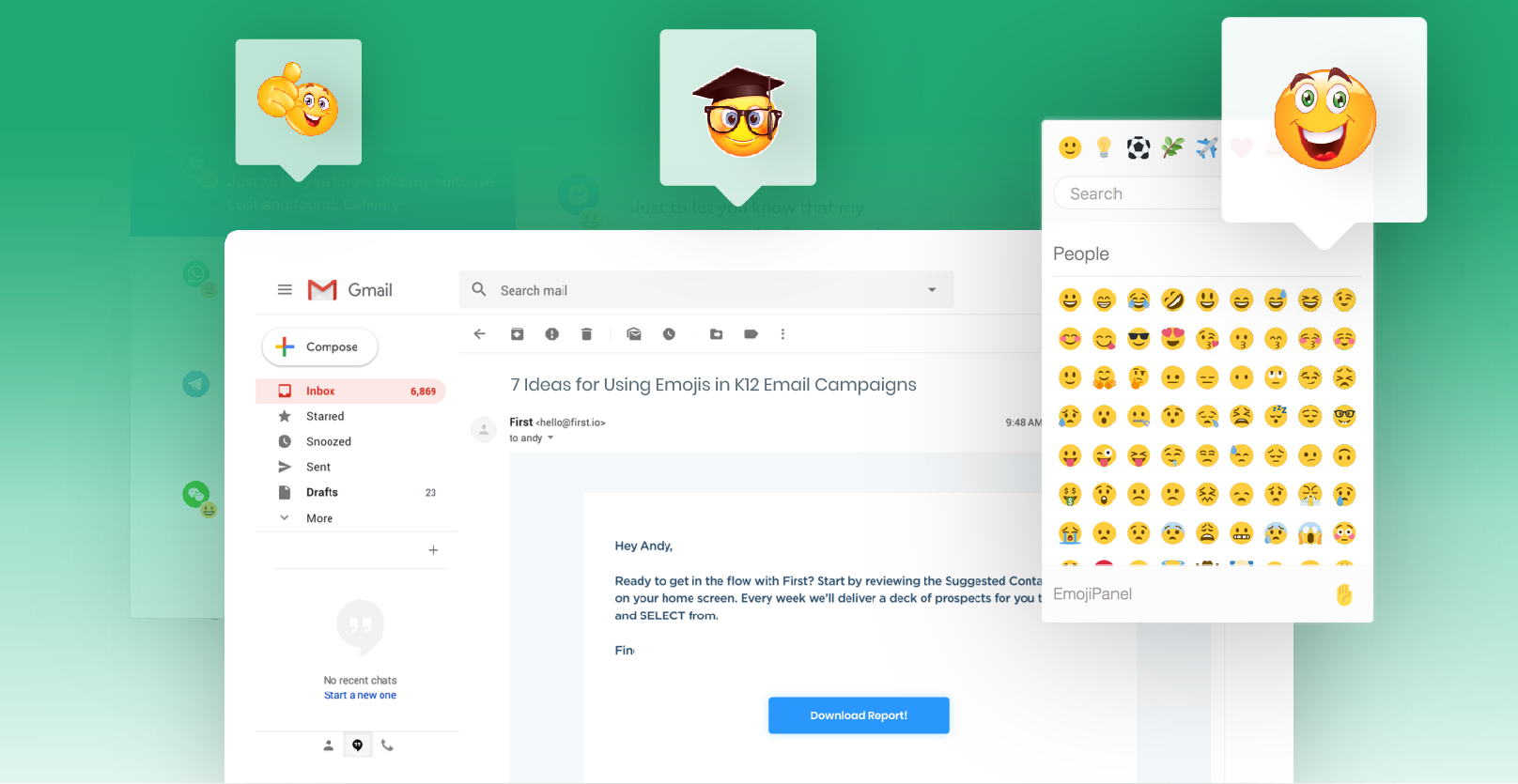 In today's world, it's becoming more common to see emojis in all different types of settings. While originally used for instant messenger and texting only, they're increasingly normal. In fact, 64% of people said they're likely to open an email with an emoji in the subject line. This is why you should consider these 7 ways to use emojis in K12 marketing emails. 
K12 professionals don't have a lot of time to spend going through their inboxes. They only are likely to open messages that stand out, and that's why you need to use every tool at your disposal. If you're not sure how to use emojis in your K12 marketing emails, this guide is for you. 
1. Know What Emojis Really Mean
First, you need to have a clear understanding of what emojis really mean. With thousands of emojis you can use in emails, you want to make sure you're using the right one to communicate your message. Younger generations in particular have their own interpretations of different emojis, so be sure you're not accidentally dating yourself. 
The best way to consider emojis is from the perspective of your audience. If you're speaking to millennial professionals, for example, they're going to expect different emojis compared to older populations. Always understand the meaning to your audience. 
2. Use Emojis in Subject Lines
Your subject line is your first impression. It's often the only thing people consider when deciding whether to open an email. Since this is the first thing your subscribers notice, it's a great opportunity to use an emoji. 
Not only are emojis in subject lines more eye-catching, but they also have a higher read rate on average. However, don't go too overboard with emojis. They should enhance your message, not replace it. 
3. Avoid Unpopular Emojis
Next, make sure you stick to the tried-and-true when it comes to emojis. While you can certainly find some niche options, these aren't always easy to see or understand. The most popular emojis are things like the hand emojis, facial expressions, fire, and hearts. 
While you don't have to stick to the most popular emojis, keep them in mind. The more obscure your choice, the harder it is to send the right message. You want your emoji selection to make it clear what you're trying to say right away. 
4. Always Test Your Emojis
Another important thing to consider when using emojis in K12 marketing emails is how they'll display in different email clients. With spam filters always being a concern in school districts, you can't risk flagging your message or reducing deliverability. 
Different devices also display emojis in their own way. A free platform like Emojipedia helps you identify what emojis look like on different devices, and you should also test on different browsers before sending. 
5. Be Inclusive with Your Selection
Emojis are another way to be inclusive and accessible. Remember that some people who open your emails might be visually-impaired. If they're using a screen reader, too many emojis can confuse the message. 
When in doubt, less is more. Use only one emoji at a time, and don't include them mid-sentence. Similarly, use a variety of skin tones and genders to increase diversity in your emojis to appeal to everyone. 
6. Don't Go Overboard
Emojis are like a delicious sauce. They're great in moderation, but you don't want to go overboard. Using too many emojis can turn professionals off to your message. In addition, they increase the odds of your email being flagged as spam. 
Your emojis should always be used intentionally. Don't throw them in your emails for the sake of it. Make sure each one serves a real purpose. 
7. Consider Several Meanings
Lastly, don't misuse emojis when you're unsure of their meaning. There can be a lot of debate over what specific emojis mean, and this could confuse your audience. When in doubt, don't use an emoji if you aren't confident about its meaning. 
The wrong emoji—like the wrong word—impacts the whole tone of your email. It's a good idea to share your email with several people to make sure you're not barking up the wrong tree. 
Final Thoughts on Emojis in K12 Emails
Ultimately, emojis are a great way to strengthen your emails. However, they need to be used wisely. Choosing the right emojis, placement, and meaning for your emojis makes all the difference. 
In our visual world, it's true that an emoji can be worth a thousand words. Why not try them for yourself in your next K12 marketing campaign?