Turning Leads into Customers with an Effective Sales Strategy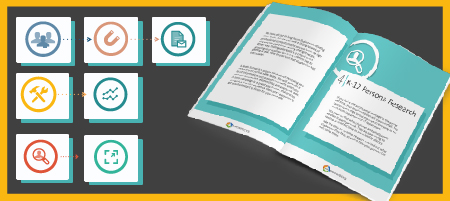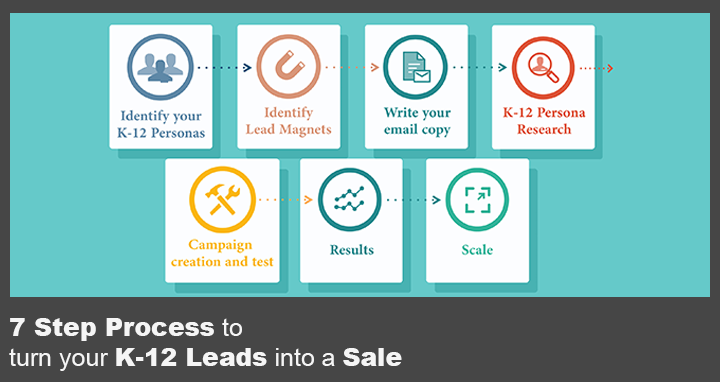 We have all put in long hours finding and cultivating k12 sales leads. Maybe you have a strong network of professional contacts; maybe you are just in the right place at the right time meeting the right people. Either way, finding sales leads is a critical part of growing your business but is only the first step to getting a sale. How do you turn that sought-after lead into a sale?

A leads funnel is a way to think about narrowing your focus as you pursue sales leads. You will start with a lot of information and potential contacts, which you can use to establish relationships and eventually sales. A sales campaign is a great way to scale that process to reach a broader audience. Here are 7 easy steps to get you from start to finish for your next sale.


1. Identify your K-12 Personas
Everything starts by creating a K-12 Persona. A K-12 Persona is a profile of a person who will be interested in seeing your email message. It is important to know that every individual has a different challenge and benefit.
Consider the case of selling curriculum assessments to prepare students for end of year testing. A teacher would be interested in having an easy product to create questions for periodic testing. A principal would want to know more about a product that can help the school get from a B to an A-rated school.
A curriculum coordinator would be pleased to know about a product that meets standards and the Superintendent would be very pleased if the product makes the schools in the district perform better. You can craft your strategy to show how your product meets each of these needs.


2. Identify Lead Magnets
A lead magnet is "the challenge" that you are trying to resolve for one of the K-12 personas. This is how you get their attention by showing how your product can solve their problem.
If there is no lead magnet to your offer, it is very hard to get someone interested in what you are selling. A strong lead magnet grabs the reader's attention and will explain how the product will resolve their pain point. This peaks their interest in the product you are selling.


3. Write your email copy
At this stage, you write separate email copy for each of the lead magnets based on the K-12 personas. You determine which of the copy and lead magnets match the right persona. For example, a Principal cares about how to bring his school from a B grade to an A.
A message about how fast and easy it is to create a test for students using your product won't get his attention. Instead, tell him how your product will prepare students for testing and increase the school's rating. On the other hand, teachers would be interested in a product that helps them create tests for students.


4. K-12 Persona Research
If you bring the wrong email message to the wrong persona, your email campaign will inevitably fail. You cannot just bring a broad message to everyone in the curriculum department or IT department. You need to find what challenge and what benefit applies to each persona.
They are each trying to resolve a different issue in the school or district. Take the time to do some research and find out what challenges they face, as well as how your product can help solve them.


5. Campaign creation and test
It is very important to create a campaign that will resonate with the K-12 school persona. Will this be a text-based email where you address them in normal human-to-human communication and scale it with automation and personalization or will this be an HTML newsletter? When will you send the email, at 6 AM or 10 AM?
The subject line is half of the battle to higher open rate so make sure you have an attractive line that leads to your magnet opening your email. Test before you send that email to all a broader audience.


6.
Results
After you finished your research, found the right K-12 personas, and wrote the right lead magnets and email messages, it is time for a test email campaign.
Compare the results and see what you can tweak to make it easier and more effective. Don't burn through all your leads in the testing phase until you find the right formula.


7. Scale
Once you've found a successful email campaign, it is time to scale the process. Remember that situations change and a school's challenges and potential solutions will change as well. You need to continuously research new things and test them.
Use our campaign planner to monitor and scale your results. This planner will help you monitor which avatars are responding and which lead magnets are converting, so you can scale and find similar situations.