The Email Optimization Formula Method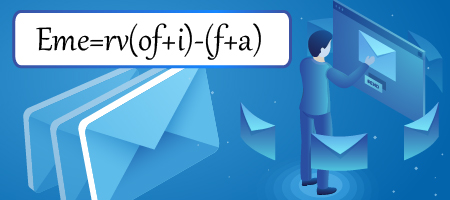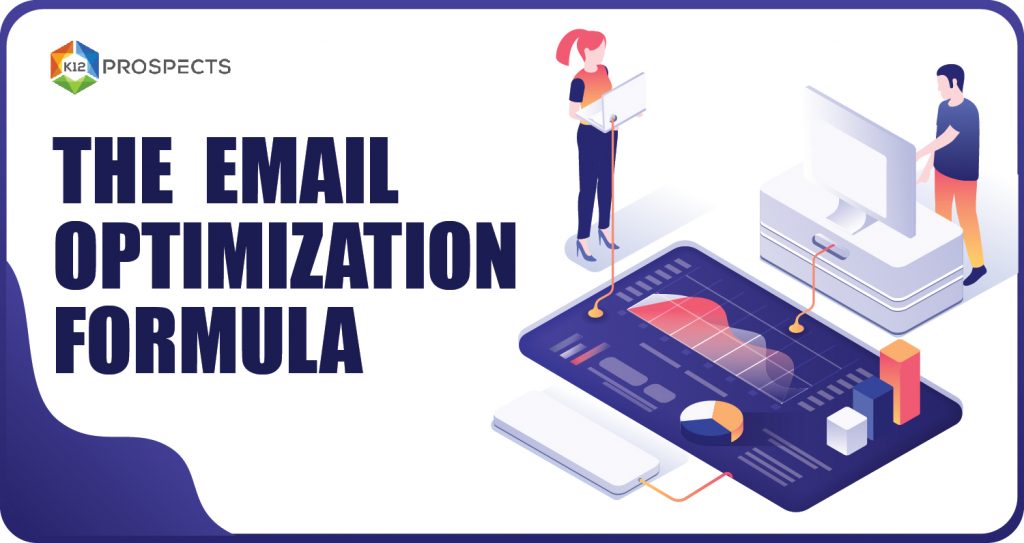 Email is an important tool in today's market. Email is the way that school and district leaders find out about new opportunities and coordinate with other stakeholders. It can also be the way that you develop a relationship and long-term sales. But this only happens if you know how to use email effectively. Email optimization helps marketing professionals get their email read.

Email optimization campaign process

Daniel Burstein, Senior Director, Content and Marketing at MECLABS Institute, recognized the need for a methodical approach to email optimization. He wanted to create a tool that would improve email open rates across the board, not based on what he called the "golden gut" of a key individual.

What prompts someone to open an email? The first things they see, of course. This includes the sender's name, subject line, and preheader. In a full inbox, it is easy for a principal to skip over an email with an unrecognizable sender or a subject line that doesn't seem to apply to their needs.

Over time, your recipients will learn to trust your emails, knowing that what you send is important to their overall success. Sending content that is both high in quality and relevant to the recipient will keep them opening your emails.

The email optimization conversion index formula

Burstein developed a mathematical formula that can be applied to email marketing and optimization. Using his research, he determine the key aspects that make an email effective, which he called the email effectiveness index.

Eme=rv(of+i)-(f+a)

A quick breakdown of the variables shows what is important to focus on when conducting an email optimization campaign.

Eme, or email effectiveness index

The holy grail of all email optimization, the email effectiveness index is the overall measure of how useful your email was to your overall campaign. You can strengthen (or weaken) your email effectiveness by focusing on the items below.

Rv, or relevance

Notice that the relevance of your email is not added to the overall equation, but multiplied. This means that the impact of your email's relevance to the recipient is one of the most important things. What makes an email relevant? Think about what the recipient needs or what interests them. You should also consider their personality, communication style, and even the season in which you are sending an email. Making your email relevant to what that person needs and wants, at a time that they need or want that product, will make it more effective.

Of, or offer

You have to offer a product that the recipient needs or wants. Berstein emphasizes the need for the offer to add value to the recipient. A high-quality product that will bring value or solve a problem the recipient faces is the best thing to communicate.

I, or incentive

Incentive can be a valuable way to re-engage previous email correspondents who may have lost interest or motivation to open your emails. Maybe your emails weren't optimized in the past. Maybe their needs changed as the school year progressed or they went on summer vacation. Maybe they are just plain busy. Whatever the reason, adding a small incentive, such as a free training course or trial, may be enough to get them interested again.

F, or friction

There are specific aspects of email optimization that you want to include, but there are also those that will detract from your overall campaign. Friction between the recipient's expectations and experience is one of those. A principal or superintendent should not be overly surprised by what they find in your email. This includes sales pitches that are too aggressive early in the correspondence and text that is hard to understand.

A, or anxiety

Recipients are naturally more skeptical of what they read in email marketing compared to what they find on a website that they navigate to find. A well-written, professionally formatted email can go a long way to help assure them that you are an upstanding and reliable company.

Recipients also tend to be anxious about providing too much of their own information. How will that information be used? Will they be added to some big database and start getting all kinds of spam? Assure them that you will use their information in the most professional way possible. Knowing that they will not have to provide information or sign a contract can often be enough to prompt them to click on a link and check out what you are offering.

So how can I improve my email optimization?

Email optimization comes down to careful and deliberate planning. Consider the example below.

A textbook company wants to engage with a principal to get their textbooks to his school. He is responsible for all major purchase contracts, which is great as they have everything from 9th grade English to 12th grade Science textbooks available.

Before sending, they should consider all of the variables that will make their email effective. Their product, the textbooks, need to be both relevant and a valuable offer. Are the school's 10th grade Biology books in need of replacement? Start by highlighting that relevant product. Include what makes them valuable, such as the fact that they include all state standards or have glowing reviews from other administrators in the area.

If they want to include an incentive, an excerpt or activity from the textbook is the perfect thing. If the teachers like it, they will push the principal to get the rest of the textbook's materials into their classrooms.

The company should also be aware of the things to avoid. They shouldn't start by asking the principal to purchase their whole range of textbooks. This may introduce friction by being too aggressive. They should also make sure that the principal knows that the free incentive will be provided without any contract, payment information, or obligation. This can reduce the overall anxiety that comes with creating a relationship with a new vendor.

---