When is the best time to send email to school principals?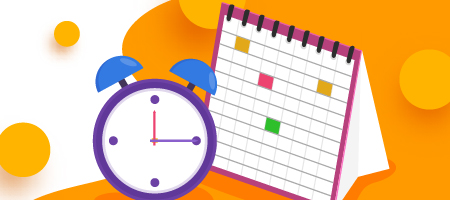 It is an undeniably impossible task to get in contact with school principals. It is even more troublesome to make principals open marketing emails when they are on-the-go all the time. Maybe your testing has shown that you have more success on Wednesday 9:00 am, but is that the best time to send emails for all of your recipients? Did superintendent Mark and principal John read their email at the same time? With all the emails that Mark and John receive, you would like to stay at the top of their inbox, exactly when they are riding their emails.
According to research done by K12Prospects, principals actually receive about 500 marketing emails in a month. The intriguing and most unfortunate fact is that only one in ten of those emails actually get opened. This can be frustrating if you are a marketing company attempting to build conversations with your education contacts.
So what exactly can you do to become one of those opened emails?
Smart Sending comes to the rescue! Smart Sending is an algorithm that studies your lists of contacts and detects the best time to send them so that the recipients will be interested in opening them.
So how does Smart Sending work, and how is the right time determined to send emails to your principals email list? First, it is based on your own historical open/click data. Secondly, it's also based on Smart Sending's data pool of historical engagement data.
Based on the time that the message is sent, the chances of an individual opening your email greatly increases. It increases open and click rates that leads to a stronger relationship with your education contacts, which is the ultimate goal. It also results in an increase in ROI.
Clients tend to see an average increase between 10 and 25 percent in the emails that are being opened.
One of Smart Sending's client actually saw very impressive results, 32% increase in opens and 33% in clicks.
Smart Sending can be your solution to the lack of feedback you are getting.