Content marketing to school principals and superintendents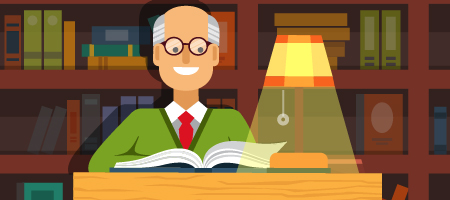 Few things that are important for your content marketing to school administrators
Content marketing has become one of the fastest-growing strategies and the most powerful tool for companies. Sending promotional emails that contain descriptions about your product is the key to increasing your sales. Administrators are always on-the-go and prefer not to waste their time, it's crucial that the content you are sending is valuable and relevant to them!
Set up a Content Marketing Schedule!
Be consistent with your emails by constructing a time-frame in which emails are sent out. Don't catch your subscriber's off-guard. If you go too long without sending any emails, your subscribers will lose interest. Use the feedback you receive to your full advantage. Determine what time and days educators are opening and responding to your emails and use this to build a marketing schedule. Share your content marketing on social media and re-post the article several times. Not everybody will see it in the first posting.
Quality over quantity!
Build your schedule to give you sufficient time to make quality marketing content. Make sure that your content is worthy enough to send. Publish interesting, unique and attention grabbing content that schools and district administrators will benefit from. Educators are smart individuals and are open to use every resource available to them.
Give away things
Educators love free things, no matter what. Offering free things will get any educators attention. These things can include trials, product updates, free resources or anything that will help their daily life. By giving them a free trial or free material you still promote your services and products efficiently.
In fact, the general education budget is increasing, which means schools and districts will spend more funds on technology and resources for students.
Florida's 2016-2017 budgets included a record $20.2 billion for K-12 public schools with a per-student funding level of $7,178, the highest in the state's history.
Highlights of the budget for K-12 students include:
• A statewide increase of over $458 million to fund the expected 2.8 million students.
• Over $64 million in funding for school safety.
• Over $228 million in funding for textbooks and library/science materials.
• An increase of over $96 million to support exceptional students.
• Funding for classroom technology at $80 million.
Personalize your emails!
Educators (and people in general) hate to feel like they are just another email on your list. By adding a touch of personality to your email, the subscriber feels a better connection with the sender. It is crucial that the content being sent out is relevant to the person you are sending and his role; otherwise they won't waste their time (Educators are busy people!).
Data Quality:
Get your hands on accurate education data! The key to targeting Educators via email is having accurate contact information. Marketing content through email is impossible without quality email lists. You need to have lists that consist of updated data about schools and districts personnel.
k12Prospects will provide you with accurate school email lists that include full contact information and email of every school principal and superintendent, to demographics, budgets, expenditures and many other valuable data points to target schools decision-makers and improve your content marketing strategy. Having constantly updated education email data prevents you from wasting time and money emailing principals and superintendents that are not in schools any more and ruining your IP and delivery reputation.