2018 School District Opening Dates and How to Prepare for Back to School Marketing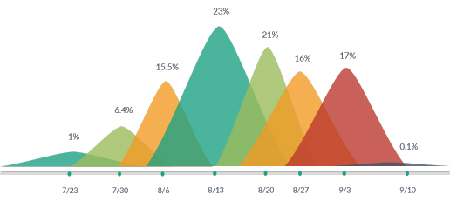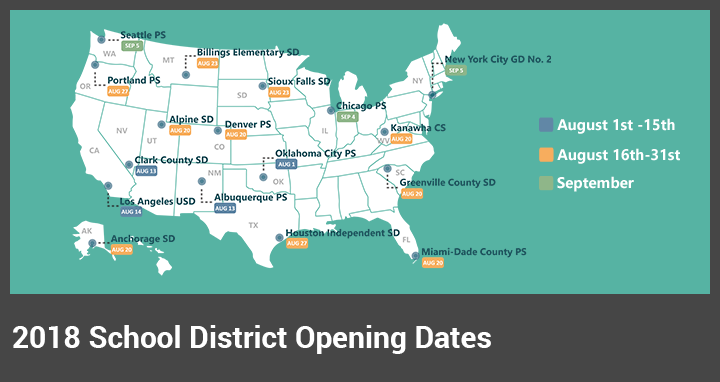 School will be back in session before you know it, so use this time wisely to get yourself prepared for a new year. Generally, most school districts are already in session by August 27.
The district opening dates can be downloaded at the end of the article and used as a guide.
School District Opening Dates – Nationwide
August 6-10
The first full week in August is the earliest school districts will open for business. Districts in Alabama, Georgia, Indiana, Tennessee and Mississippi will all have started classes by the end of the week.

August 13-24
Schools in Arizona, California, Florida, Colorado and Pennsylvania will start sometime within the second and third week of August.
August 27-31
By August 27, about 90% of school districts have started the new school year. In Texas, Oregon, North Carolina, Virginia and Ohio students are already in classes. Some states do start after Labor Day, unless Labor Day is late, and then the districts open the last days in August and the first few days in September. New York, Washington, New Jersey, Michigan, Illinois and Wisconsin follow this protocol.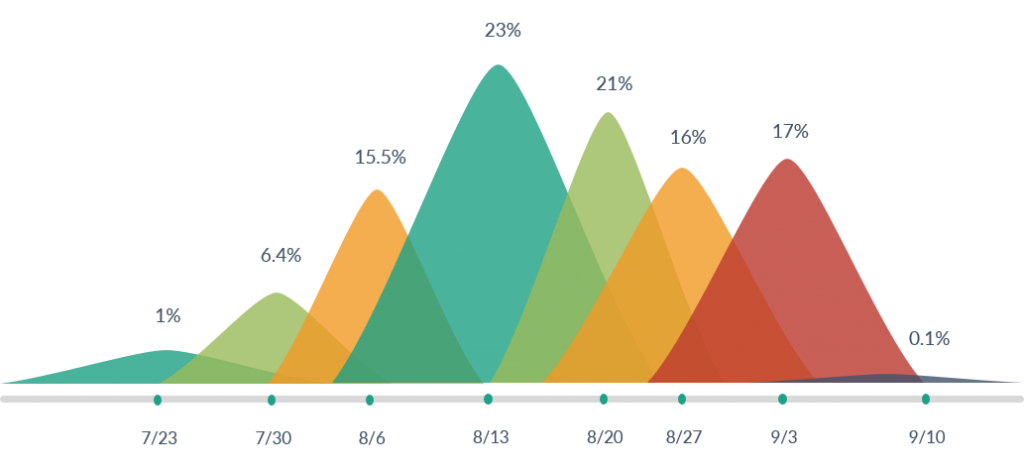 2018 School District Opening Dates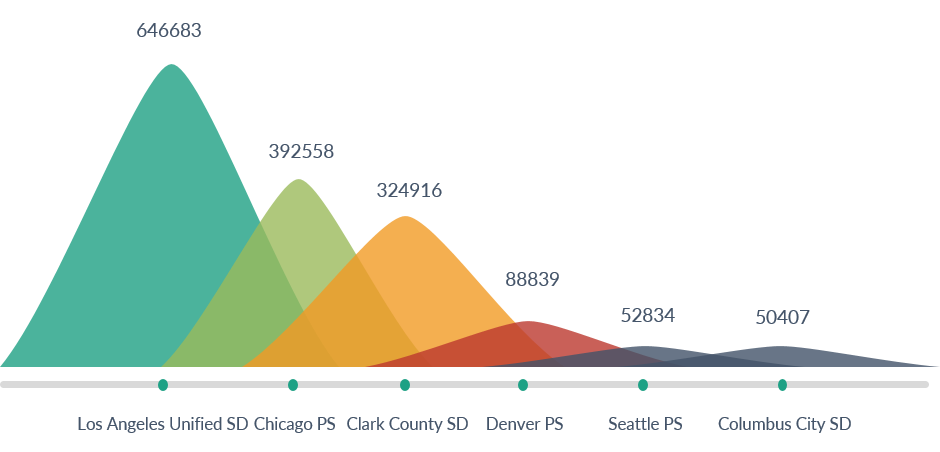 Public School District Enrollment
What is happening a month before school starts
In the last days before a new school year begins, supplies are checked, sorted, counted, and distributed to department heads and/or grade level teachers. Classrooms have been updated over the summer and all furniture and equipment needed has been ordered and put into the rooms.
This final check assures whatever materials are needed for teaching are in place for the teachers to begin the year. The district purchaser and the building principals make sure all the text books, disposable materials, supplemental materials, computer supplies like ink and paper, art materials, videos, maps, globes and/or motivational posters are set to go. Any mistakes in orders will have to be corrected immediately.
It is here that your relationship with the administrative assistant to the administrators is very useful.
What should you do?
During this time period, it is important for you to continue your relationship building so those who purchase are familiar with you and what you can do for the district:
Update your school and district list information.

Make sure emails and phone numbers are up to date.

Add the new names of administrators to your database

Organize your information from the previous school year and build on it.

Prepare your strategy for selling in the new school year. If those who order school supplies are familiar with you and what you can do.
Though it is a busy time, set up a short meeting with new administrators, sharing information from last year, which will help them get a small picture of the purchasing needs and cycles of their new home.
In closing remember school districts run on relationships. Build up trust, maybe save the day at the last minute and be prepared to be the solution to the problem so no district to which you sell will ever say, "Oh no, school is starting and we are not ready."